Westlake Village Outdoor Adventures: Discover the Best Hiking, Biking, and Other Fun Activities
Westlake Village is a beautiful city located in Southern California, nestled between the Santa Monica Mountains and the Simi Hills. The city is known for its picturesque views, lush greenery, and endless outdoor activities. Whether you're a nature lover or an adventure seeker, Westlake Village has something to offer for everyone.
Want to Sell Your House Quickly and Hassle-Free? Click Here for a No Obligation Instant Cash Offer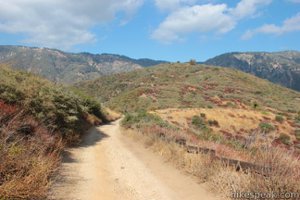 One of the most popular outdoor activities in Westlake Village is 🚶‍♂️ hiking. The city is home to a variety of trails that cater to different skill levels. For those looking for a moderate hike, the Westlake Village Nature Preserve offers a 2.5-mile loop trail that winds through the beautiful oak and sycamore groves. This trail is perfect for a morning stroll or a leisurely afternoon hike and is also 🐕 dog-friendly.
Another great trail for hiking is the Triunfo Canyon Trail, which offers a 3.5-mile round trip hike through the beautiful Triunfo Canyon. This trail is known for its scenic views of the canyon and the surrounding hills, and is a popular spot for 🦜 birdwatching.
For those looking for a shorter hike, the Medea Creek Trail is a great option. This 1.5-mile trail takes you through the beautiful Medea Creek and is perfect for a quick hike or a nature walk.
In addition to hiking, Westlake Village also offers other outdoor activities such as 🚴‍♂️ biking, 🏔️ mountain biking, 🧗‍♂️ rock climbing, and more. The city has several bike lanes and bike paths that are perfect for a leisurely ride or a more intense workout. And for mountain biking enthusiasts, Westlake Village offers several challenging trails that take you through the beautiful Santa Monica Mountains. These trails are perfect for experienced mountain bikers looking for a thrill.
Westlake Village also offers a variety of recreational activities in the parks, such as 🏀 basketball courts, 🎾 tennis courts, playgrounds and picnic areas. There are several parks and playgrounds in the city that are perfect for families and children. These parks are a great place to spend a sunny afternoon, playing games, and enjoying the outdoors.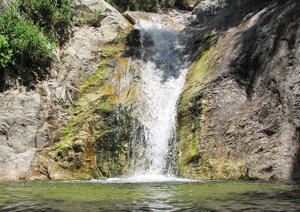 The nearby Malibu Creek State Park is also a popular spot for 🧗‍♂️ rock climbing, with routes for all skill levels.
Westlake Village is the perfect place for outdoor enthusiasts and adventure seekers. The city offers a wide range of outdoor activities that cater to different interests and skill levels. Whether you're a hiker, biker, or a rock climber, Westlake Village has something to offer for everyone. So pack a 🍇 picnic, grab your sunscreen, and get out and enjoy the beautiful 🌄 scenery and fresh air of Westlake Village.
Discover your dream luxury home in Westlake Village. Click here to explore our selection of high-end homes for sale
Our team's top priority is to cater to your every real estate need.

Whether it's your needs, dreams, concerns, finances, or time, we're dedicated to ensuring your complete satisfaction. That's why over 55% of our business comes from repeat customers and referrals. Let us exceed your expectations and help you achieve your real estate goals. Thank you for considering us and we look forward to working with you.


Real Estate Consultants
BrokerDRE#01409474, DRE#01761327
Ph: 818.601.7658
pacifichomegroup@gmail.com
Keller Williams Realty World Class
Dre#01523573

Find Us on Social Media:




Agoura Hills
Calabasas
Camarillo
Malibu
Moorpark
Newbury Park
Oak Park
Santa Barbara
Santa Ynez
Simi Valley
Thousand Oaks
Westlake Village
Agoura Hills Market Report
Calabasas Market Report
Camarillo Market Report
Malibu Market Report
Moorpark Market Report
Mountain Meadows Market Report
Newbury Park Market Report
Oak Park Market Report
Santa Barbara Market Report
Simi Valley Market Report
Thousand Oaks Market Report
Westlake Village Market Report
Wood Ranch Market Report
Horse Property Market Report
#WestlakeVillage #Outdooractivities #Hiking #Biking #Funactivities #Scenictrails #Breathtakingviews #Adventure #Guide #Planning #Nature #Outdoors #Explore #Discover #Outdoorrecreation #Activeliving #Fitness #Naturelovers #Adventureseekers #Outdoorenthusiasts #Activelifestyle.